WordPress is an open-source, free content management software (CMS), recognized for its scalability and ease of use. There are a few different ways to install WordPress, from using the softaculous installer provided by a hosting provider to manually through an FTP client.
This beginner-friendly guide includes detailed instructions on how to install WordPress without any technical expertise. We will also discuss common problems you might encounter and how to solve them.
WordPress can also be installed on Ubuntu, a popular VPS operating system. Therefore, this article will mostly focus on shared hosting solutions and local installations on Windows and Macs.
How to Install WordPress with Softaculous
Softaculous, one of the most popular Auto Installers for cPanel, Plesk, DirectAdmin, InterWorx, and H-Sphere is another easy and quick way to install WordPress.
We will use cPanel in this tutorial:
You can access your cPanel account through your web hosting control panel.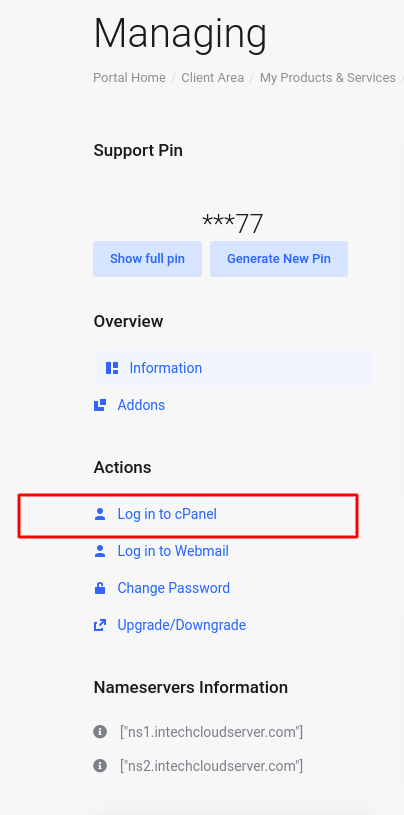 2. Head to Softaculous Apps Installer and click WordPress.
3. Locate and click the WordPress Install Now button.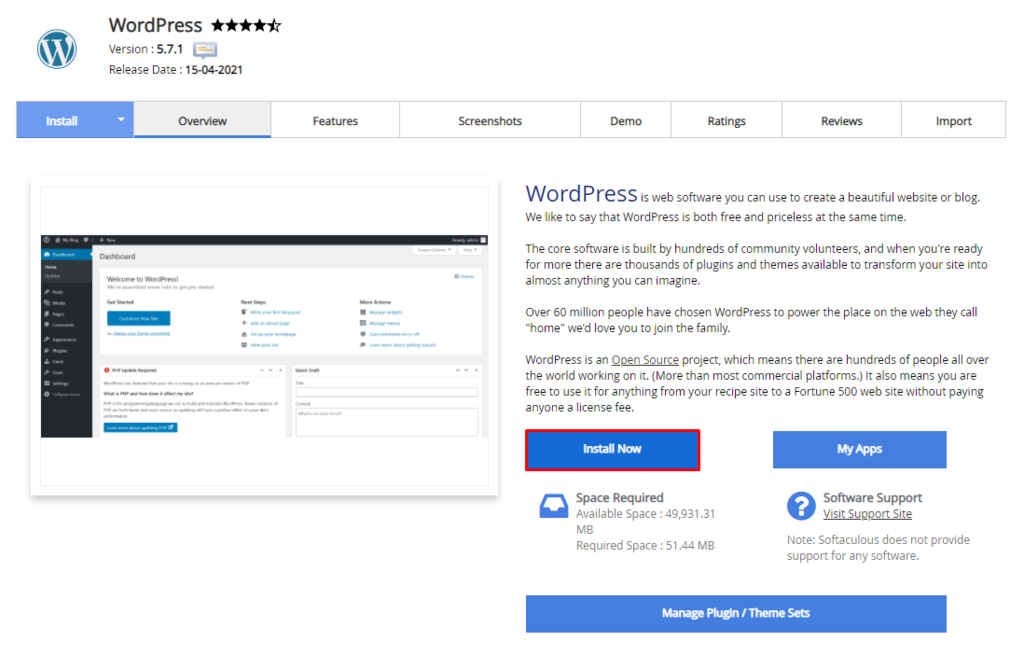 4. Make sure to fill in your Site Name, Site Description, Admin Username, Password, Email, and choose your preferred language. Please Note: you must remove the "wp" filed and leave the In Directory Empty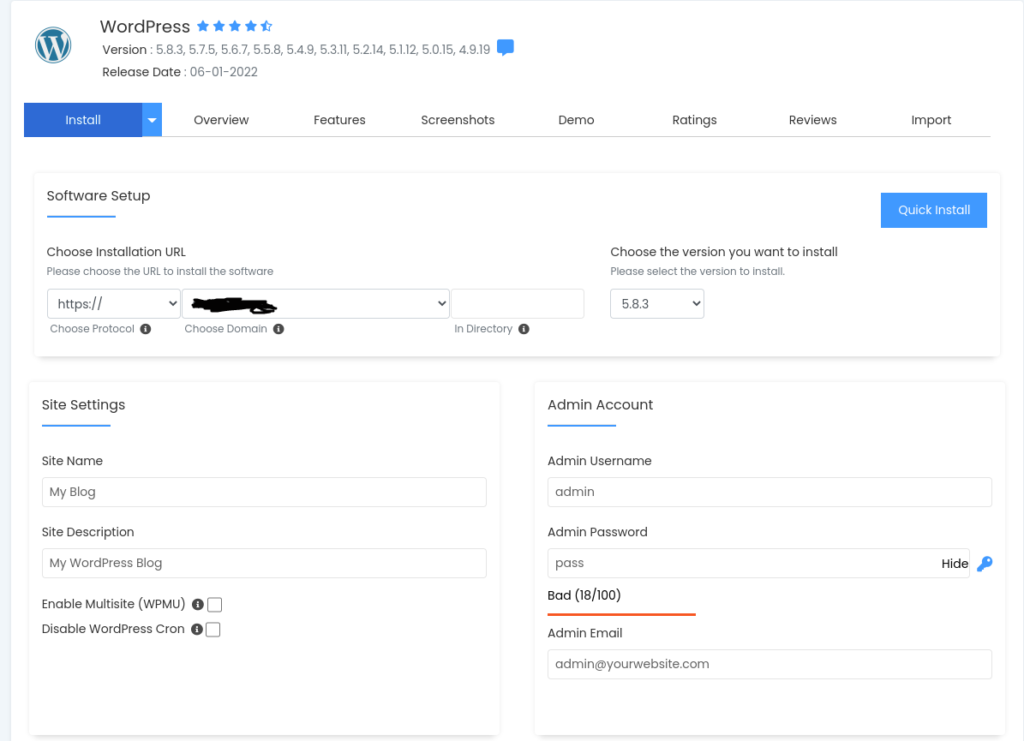 This form also provides additional options to help get your WordPress site started:
There is a Select Plugin(s) option, including the Limit Login Attempts, Classic Editor, and Install LiteSpeed Cache plugins.
Here, you should also select a WordPress theme for your site. Click on Show All Themes to search for it in the directory.
To get all of your installation details, fill out the Email installation details to the field.
Once you finish filling out the form, click Install.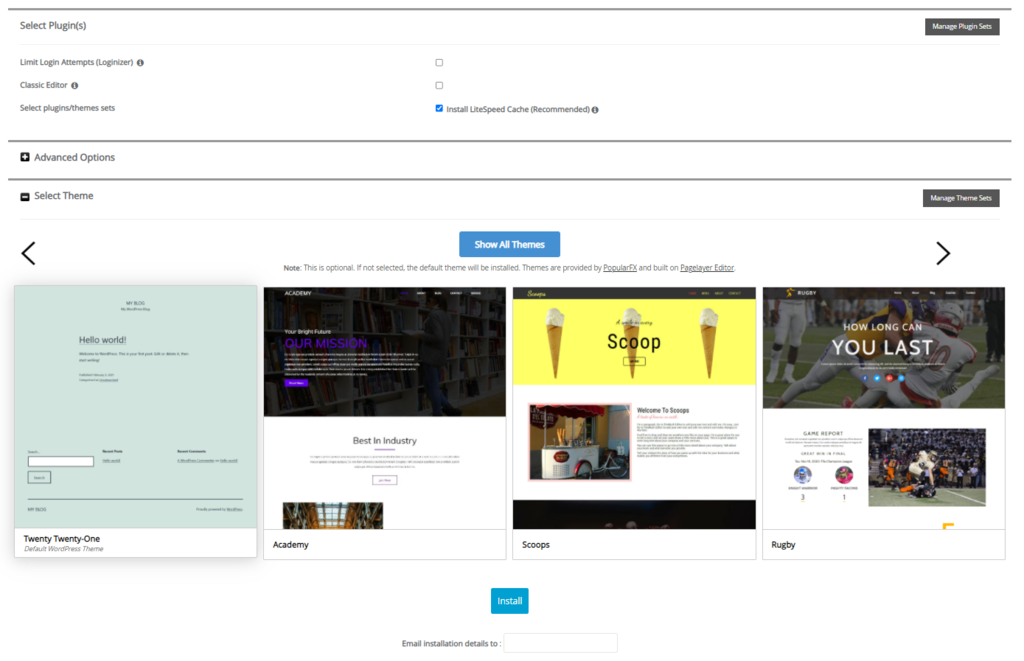 To access the installed WordPress Admin, click on the WP Admin icon under Current Installations.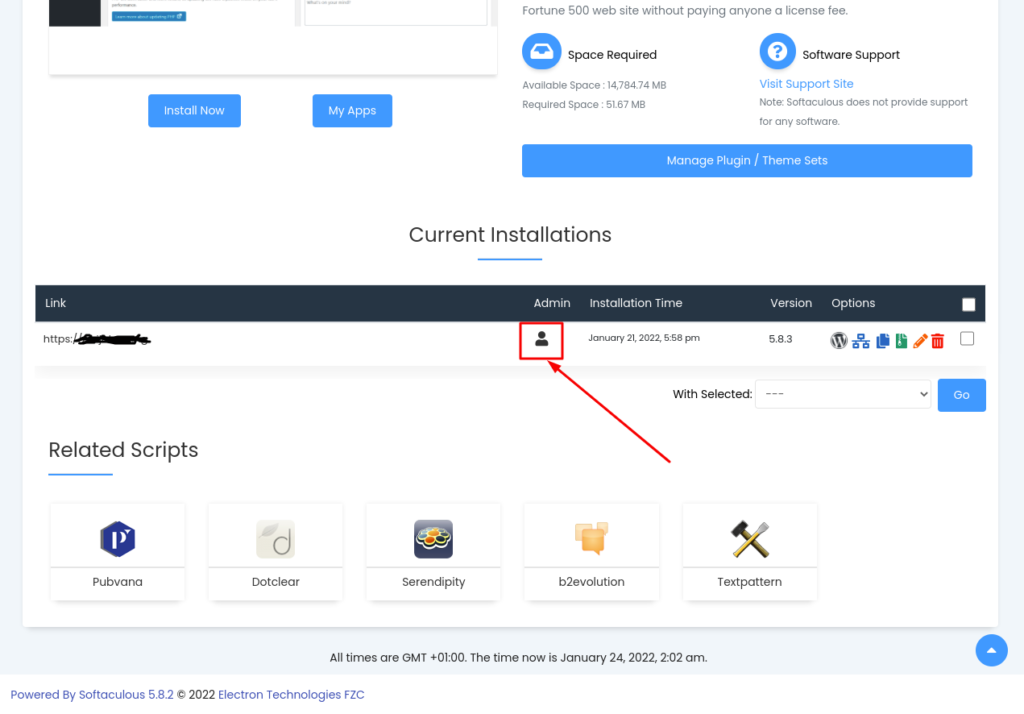 Conclusion
This article has showcased how to install WordPress on hosting services, Automatically through Softaculous Apps Installer. We'll conitnue to update this article over how to install WordPress manually and locally on both Mac and Windows computers to test a WordPress website before taking it live.
If you run into some of the common WordPress installation problems, we'll also provide some simple fixes to them.
Now, it is time to install your new WordPress site. Feel free to leave a comment below and let us know if you have any questions.